Stephen Kofi Apemah-Baah's story is a testament to the power of determination, perseverance, and the pursuit of excellence. From his humble beginnings in Junior High School (JHS) to making history at the National Science and Maths Quiz (NSMQ) at the young age of 16, his journey is an inspiration to many.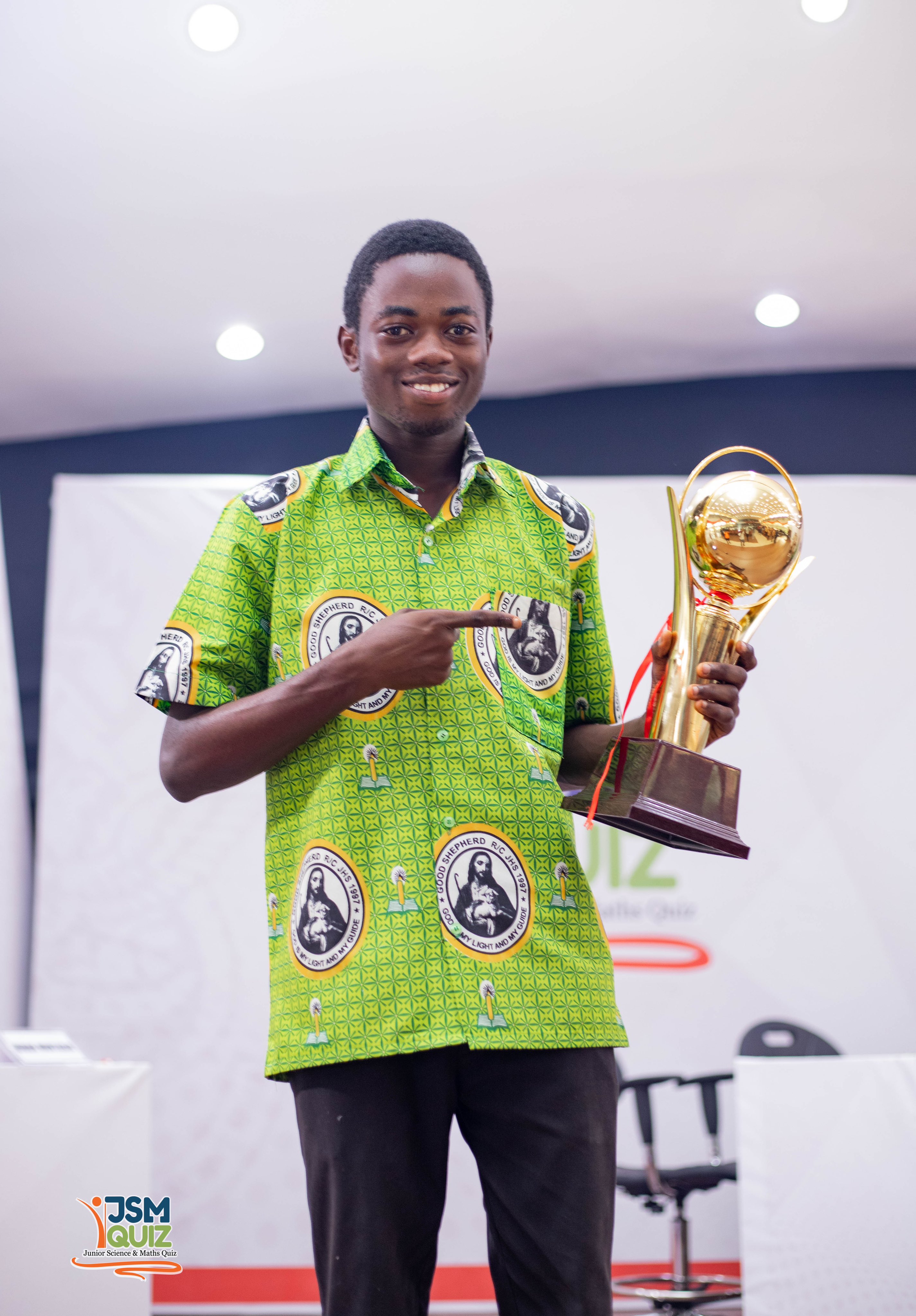 Early Contests and Dedication
In 2021, while in JHS 2, Stephen Kofi Apemah-Baah took his first step on the path to academic excellence. He contested for the KNUST College of Sciences Junior Science and Maths Quiz (@JSMQ_GH). Though his journey was cut short in the semifinal stage, it was evident that he was not one to be discouraged by setbacks. He returned in JHS 3 with renewed determination.
Victory in JHS 3
In his final year of junior high, JHS 3, Stephen once again contested in the Junior Science and Maths Quiz. This time, his efforts bore fruit as he led his team from Good Shepherd R/C JHS to victory. Winning the trophy showcased his commitment and passion for mathematics and science, setting the stage for even greater accomplishments.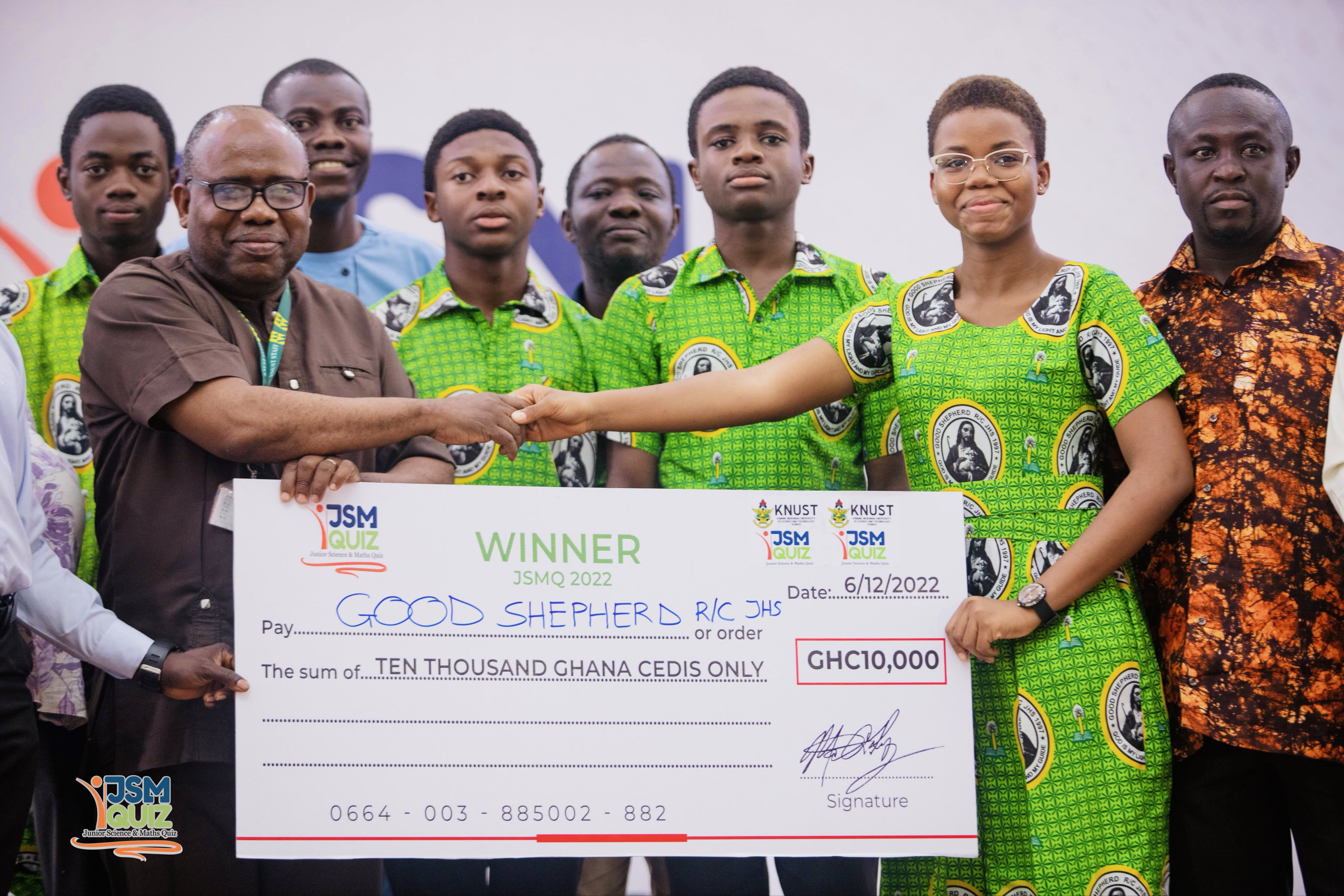 A Presidential Award for Excellence
Stephen's pursuit of academic excellence did not end in JHS. In 2022, he was honored with a Presidential award for his remarkable performance in the Basic Education Certificate Examination (BECE). Scoring an impressive 9 ones in the examination, he proved that his dedication to learning and hard work was truly exceptional.
A Historic Journey to Opoku Ware School
In 2023, Stephen Kofi Apemah-Baah embarked on a new chapter in his educational journey as he gained admission to Opoku Ware School. What followed was nothing short of historic. At the tender age of 16, he became the first form-one student to carry Opoku Ware School to the Grand Finale of the National Science and Maths Quiz.
Stephen's journey from a determined JHS contestant to a history-maker at the NSMQ is a source of inspiration for students everywhere. As Stephen continues to grow and excel, the future holds great promise for this young scholar, and his journey will undoubtedly inspire generations to come.